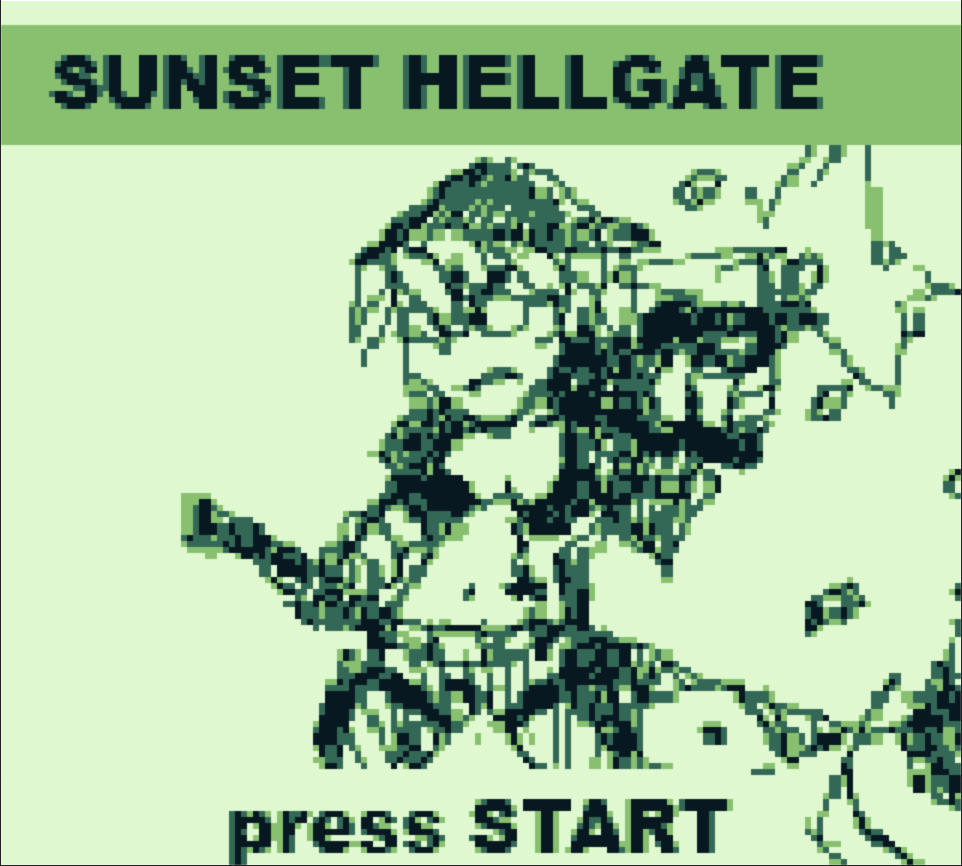 Sunset Hellgate
A downloadable game for Windows
Remember your name in a story driven hack n slash adventure set by the beach
You awake on a beach with no memory of your name and come to learn you are living in a world that's fused with a demonic realm. Fight your way through and make friends along the way.
Guns, swords, demons. Lets roll!
GB ROM!
This is a GameBoy Rom built for GBJam9 and GBCompo21 using GBDK. It should work on real hardware but currently I am unable to test.
Launch the Game
Also included is Sunset Hellgate Launcher.exe which will open the rom in BGB emulator for you. Included in the download is SunsetHellgate.gb and the BGB emulator, but you can use any emulator you like to playing GameBoy games with.
Controls
These are default keysin the BGB emulator, feel free to change them.
Action
GameBoy Button
Keyboard (QWERTY)
Move Up/Down/Left/Right
D-pad
Arrow Keys
Attack
A
Z
Dodge Roll
B
A
Start(not used)
Start
Enter
Switch Weapon
Select
Shift
Dev Notes:
Using GBDK and writing code in C, I learnt far too much about how GB games are made. If you have used GBDK and got as far as banking, this is the final rom bank usage if you are curious:

Download
Click download now to get access to the following files:
Sunset Hellgate GB ROM v1.0.zip
1 MB